For translation services, there are two main ways to get the job done: working with a freelancer or through an agency. A freelancer is a single person offering a service into one specific language. Some clients like this idea, as they can choose who will be the ultimate person who will translate their text. However, others prefer to work with an agency that can link them to a large pool of talented people who can translate into multiples languages, through a single point of contact.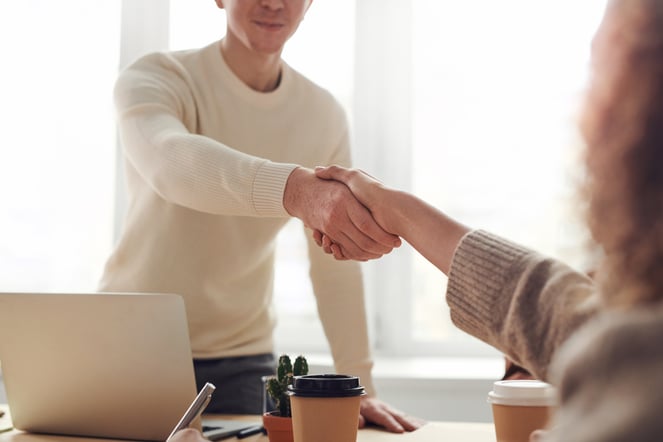 Both of these choices will have their pros and cons and making the correct choice is not a straightforward decision. The decision will come down to which option is aligned with your business goals, budget and project objectives. However, there are a few things you can consider to understand the main differences between both:
FREELANCER PROS & CONS
Pros: Costs, Flexibility, Communication
Freelancers normally charge less because they will only bill for the price per word, plus taxes, as they do not do any other work for you. If you have a very large project, the end cost might be significantly less if you work directly with a freelancer. You can find freelancers in different marketplaces like Fiver, Freelancer or Upwork.
Moreover, freelancers can have a more flexible schedule so they can adapt to your priorities — even working outside normal working hours. Nevertheless, reputable freelancer usually have a full schedule and are sometimes unable to take urgent orders or large projects.
The communication with the freelancer you hire can be very direct, and you can communicate him/her all the updates and changes to be sure they are understood without the need to rely on a third party.
Cons: Recruiting, Reliability, Skills, Quality Assurance
When you decide to go for a freelancer, you have to look for different freelancers. Then check the experience and background of each candidate, negotiate rates, explain the characteristics of your project, and so on. This work can be quite tedious if you want to translate your documentations into more than one language.
Most freelancer translators are quasi-superhumans but they can still fall ill or have any other emergency that can prevent them from continuing the project you've hired them for. This is why a back-up plan can be useful.
What happens if the quality of the translation is not what you were expecting? How can you be sure that the translation is good enough if you do not speak the target language? You have to fully trust the skills and knowledge of the freelancer and it is nothing new that some people tend to overstate their skills and vast experience to secure projects. Therefore, it can be very hard to know if the freelance translator you are hiring is actually prepared for the job.
AGENCIES PROS & CONS
Pros: Multilingual, Full Translation Process & Quality Assurance, Deadlines
Hiring an agency means that you can leverage a whole team rather than an individual. You can negotiate rates for all the languages at once and you will be sure that they will allocate your project to different talented translators that best suit your requirements.
As they take care of the full translation project (preparation of the files + translation + proofreading + DTP), the final result will be a more polished one than if you were to hire a group of independent freelancers. When working with an agency, you will have a dedicated Project Management who will take care of the organization, planning and problem solving. They will also take care and responsibility for all the issues that might come up during the process. In this sense, hiring an agency reduces the workload on the client end significantly.
Moreover, many agencies follow different QA standards and the translations are always revised by a second translator to ensure that the result is always excellent. Agencies work with expert translators in each field who are generally tested before being able to join their pool of resources.
Short deadlines are not a problem for agencies. With their large pool of translators, it is easy for them to organize the resources to have your text translated in the shortest time possible.
Cons: Cost, Communication with Translators
One of the biggest drawbacks is the cost, as the budget needed to work with an agency is higher. This is because they have more costs to cover (translators, admin work, DTP professionals, margin, etc.) but they offer a more specialized service.
As the communication in always carried out through a single point of contact, you have to trust your Project Manager to be delivering the right message and instructions to the translators of your project. Normally, you won't be given the opportunity to talk directly to them, so you don't know exactly who you are working with.
----------------------
Before you make a decision, it's essential that you know what you are looking for and what kind of help you need. Then, weigh all your options before making the decision.
If it is a small and simple project, opting for a freelancer would be best. But if you have a project that is more complex or multilingual, an agency can become a good strategic partner.