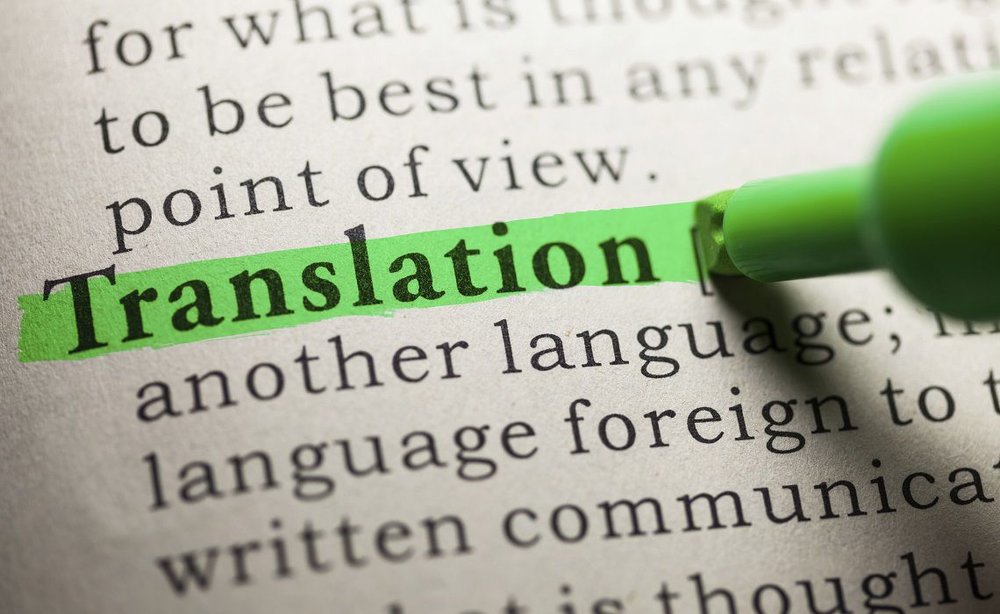 Translation is a popular choice for global citizens who master one or more languages, and who want to start working independently. What does it take to become a full time translator? How can you kickstart your career once you've made up your mind?
1. Education and Skills
It should be obvious, but do not start marketing your services until you have acquired specific skills and some experience translating for several companies or clients.
There are numerous degrees offered by universities around the world that prepare translators and interpreters, and I would not recommend starting off without some formal education in the field. Translation tools are quite complex, and some skills can only be learned from experienced translators or interpreters who will pass them on to you.
2. Specialize!
As an agency, we receive dozens of applications every day, and it can be hard to understand what someone's strengths are. We would rather hear that a translator is specialized in banking and finance only rather than suggesting that he could handle any domain including medical, legal or automotive translation. Picking a few areas of specialization will be far more rewarding in the long run.
Some specializations to consider:
Marketing and creative content: high value since the content has to be impactful. Content will be short so adjust rates accordingly.

Literary: this is a great option if you are really passionate about literature or about a particular field (sports, arts, etc.).

Legal: to be considered only if you have legal training. The best legal translators are also paralegals or lawyers.

Technical: although intimidating, technical translation is mostly about being methodical and paying attention to detail. When leveraging CAT tools, it can be a profitable option for translators.
There are a LOT more areas one may consider specializing in. At the end of the day, the best area of specialization is the one only you can do, due to your particular background and interests.
One may also consider specializing based on specific media:
Subtitling (or even voice-over),

Websites (it helps if you have basic coding skills),

Sophisticated brochures, if you can handle InDesign or similar files too.
In a world where a lot of people claim they can translate anything, it pays to be specialized and to stick to what you're the best at.
3. Finding clients
Once you have chosen your area of specialization and the type of service you intend to provide, what is the best way to find clients?
Use your network: update all your professional profiles online, and let your friends, family and former colleagues know what you are doing.

Agencies: some people prefer to work directly with end clients, for various reasons, but agencies can actually be a great source of projects. Look for lists of popular agencies online or on ProZ and contact them all. Having 5 to 10 agencies you work regularly with is a good way to create a constant flow of projects and you will be able to focus on translating.

Online presence: make sure all your general and translation specific profiles are up-to-date: LinkedIn, ProZ, TranslatorCafe… but also well-known freelancing sites such as Fiverr, UpWork, Freelancer.com. If anything, it will help your visibility to have profiles on all platforms.

Direct clients: working directly with companies or individuals in your network is a great way to grow your own brand and negotiate the best terms for your contracts.

Conferences and trade fairs: are also a great way to meet potential clients. Check out what is happening in your local area online.

Professional networking groups: it can be very useful to join professional networking groups and mingle with other entrepreneurs, whether online or in your home city. Sites like Meetup or Eventbrite always suggest suitable events depending on your interests.
When looking for clients, it pays to have a system to keep track of communications, i.e. using a CRM. A favorite of mine for a few years has been Pipedrive, but even a simple spreadsheet can do.
4. Growing your personal brand
An aspect that is often overlooked by translators, especially once they have a regular flow of projects, is the need to grow their personal brand online.
The following will not take much time daily but could help you secure big clients and interesting projects:
5. Being an excellent translator
Translation is a noble profession and there is always room to grow and improve one's skills. Here are a few tips on how to keep improving:
Own specialized dictionaries, or bookmark online resources. Translators find a unique pleasure in finding bilingual glossaries that might save them hours of research.

Read (a lot!) in your area of specialization, both in your source language and in your target language.

Take an interest in IRL events related to your field of specialization (for example, attend Bitcoin meetups if you work on blockchain content!)

Maintain good communication with your clients. Asking them questions and requesting reference material is a great way to improve your service and gain their trust.

Go on holidays in countries where your source language is spoken.
We hope you found this post useful! There will be follow-up articles on the specific tools and workflows translators use and we hope you'll enjoy them too!
Do not hesitate to leave a comment or reach out on Twitter if you would like to discuss further!